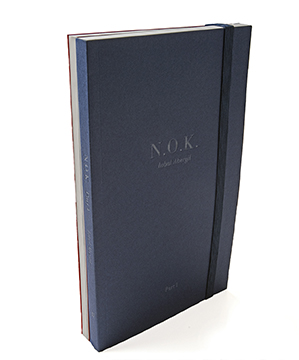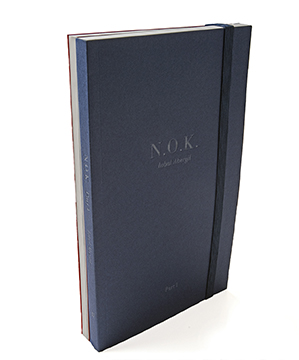 N.O.K-Next Of Kin
N. O. K.- Next Of Kin, examines the ways in which American families memorialize their relatives killed in military conflict. The photographs, spanning 2014-2017, focus on the personal altars and private displays of mementos and objects dedicated to lost soldiers. This response from Gold Star families must be part of the public discourse on war and its aftermath. N. O. K. Includes two volumes, one featuring photographs and one containing testimonials and essays.
Inbal Abergil is an internationally exhibited visual artist and an Assistant professor of Photography at Pace University.
Fred Ritchin is an author, curator, editor and critic. He has served as the director of the NYU/Magnum Foundation Photography and Human Rights program; cofounder and director of Pixel Press; and the founding director of the Documentary Photography and Photojournalism program of the International Center of Photography (ICP) School, where he is Dean Emeritus.
Carol Becker is a writer and the Dean of Faculty and Professor of the Arts at Columbia University School of the Arts.
Maurice Emerson Decaul a former Marine, is a poet, essayist, and playwright, whose writing has been featured in the New York Times, The Daily Beast, Sierra Magazine, Epiphany and others.
Stephen Mayes Stephen Mayes is Executive Director of the Tim Hetherington Trust with 30 years experience managing the work and careers of photographers in diverse areas of fashion, art, commerce and journalism, most recently as CEO of VII photo agency.
BOOK DETAILS:
Hardcover (Two Volumes)
ISBN: 9781942084365
5 x 8.25 inches, 111pp each book
78 color photographs
$45.00 U.S.